I am hoping that you as a reader are aware of 2 types of dog food? If not, then here it goes; dry dog food and wet or canned dog food. You should leave your dog to decide if he wants dry dog food(kibbles) or canned dog food. In India there are some best dry dog food in India which can be fed to your dog when you are out for a day or two. Do note that as a recommendation I could say is if your dog does drink a good amount of water then dry dog food can easily fit his meal. If your dog does not drink water in considerable amount then a dry dog food is best avoided.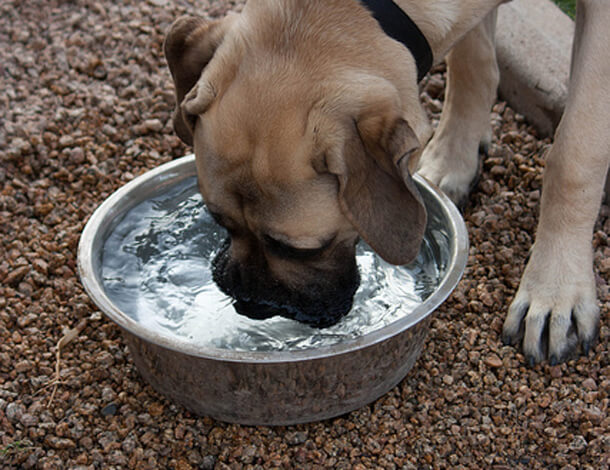 Pros and Cons of dry dog food
Pros
Most convenient type of food
Storage is not a problem
Does not get spoiled easily
You can fill the bowl for the entire day
Cons
Does not provide enough moisture to dog as a wet food
Old dogs find it hard to eat
Smaller breed dogs also find it hard to eat
Got less fat content and more of carbohydrates
I would generally recommend home made dog food against artificial foods even though they could be the best dry dog food in India. Well at times even for me it makes it difficult and I have to leave my dogs alone for a day and in these cases I want my dog to be fed properly and get the best nutrition. I usually tell my friends or neighbor to come home and feed my dogs with one of the dry dog foods which I suggest them. I have segregated some list which might help you in case of situations where you want to go out for a day or two.
Some of best dry dog food in India
Euaknuba dog food
Eukanuba founded in 1969, has got over 13 lines of dry dog foods. Ten of them meets the AAFCO standards. The main ingredients consists of chicken, chicken by-product, corn-meal, chicken fat, ground whole grain, barley .

Jerhigh dog food
Jerhigh founded in 2002 is well known for wet dog food. However, they also have some dry dog foods. Their dog foods are rich in minerals, proteins, fat, and carbohydrates.
Purina dog food
Purina founded in 1894, is a well known brand for both wet dog food and dry dog food. Purina dog foods provides extraordinary nutrition and is rich in protein. It is also made of omega fatty acids.
Royal Canin dog food
Since 1967, Royal Canin has been a leader worldwide for dry dog food. Each of their food is generally made of 50 nutrients which provides the necessary minerals, vitamins, proteins, carbohydrates.
Pedigree dog food
Royal Canin and Pedigree is a household name in India for best dry dog food in India. Their ingredients consists of corn, poultry meal, corn gluten meal, fiber meal, and animal fat.
There are still some more well known brands and might provide more nutrition. But these are something which I have tried for my dogs on a need basis and was happy with performance. However, like I always say home made food is the best food for dogs.