Got yourself a puppy/dog and wondering what are the most important dog accessories to buy online in India or buy from any pet shops? There are list of dog accessories to buy online or from pet shops; and how do you decide which one are the most inevitable?
I have made a list of dog accessories in India which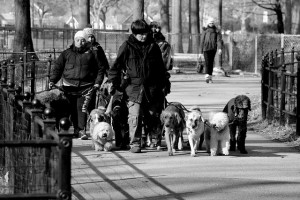 you can consider buying before getting your pet home:
Dog Collar
Dog collars are one of the most important dog accessory you need to buy. In some places it is mandatory to have a dog collar on your dog.  A dog collar is piece of strap which could be leather or nylon tied around the dogs neck. Dog collars are used for exercising control of the dog, identification or even as a fashion statement.
Dog Leash
If you are planning on taking your dog for a walk, then how do you intend to control your dog? The answer is "Dog Leash". If you are staying in an apartment or a house surrounded by neighbors a dog leash is inevitable. Dog's are not known to walk with a leash on; and it is your responsibility to ensure you train your dog to walk with a leash from day one.
Tip : Never let your dog from a leash to avoid accidental injuries
Dog Feeding Bowl
You have a dog leash and a dog collar. Now, what next? Did you decide on what vessel you will feed your dog the dog food and water? Buy two of the dog bowls – one for food and one for water. Always ensure you give your dog fresh water.
Related – How to cool your dog in summer
Dog Bath Glove
Dogs generally need a bath once in a month or once in two weeks. Do grab one of those dog bath gloves and a good dog shampoo. Dog bath gloves ensures effective cleaning of your dog's coat and it is a very useful tool to invest on.
Dog Hand Brush / Dog Brush
After giving a bath to your dog, do groom your dogs hair to remove the unwanted hair which might later fall inside your home. You can either buy a dog hand brush or a dog brush which ever you are comfortable in using with. Grooming alternate days ensure lesser dog hair fall.
Dog Foldable Scooper
If you have a dog which is not yet trained on where to poop and poops anywhere, then you definitely should buy a dog foldable scooper. Unless you are fine with cleaning your dogs poop with some newspaper and that is really gross.
There are still other dog accessories like a dog paw socks, dog muzzle, dog finger tooth brush and the list go on. I have listed only are the top important thing which you should buy before getting your first dog.
Related – Dog vaccination schedule